The menu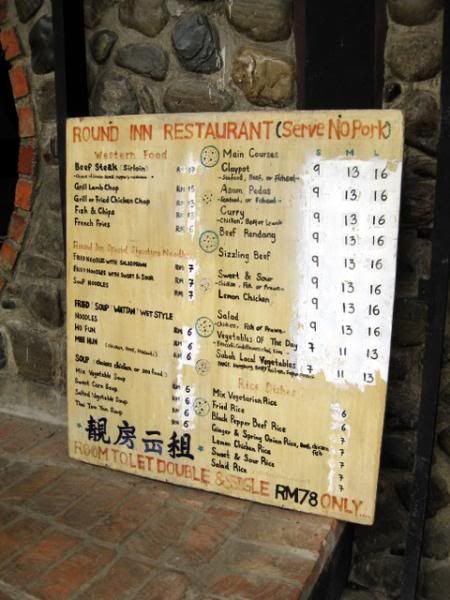 The drum at its entrance..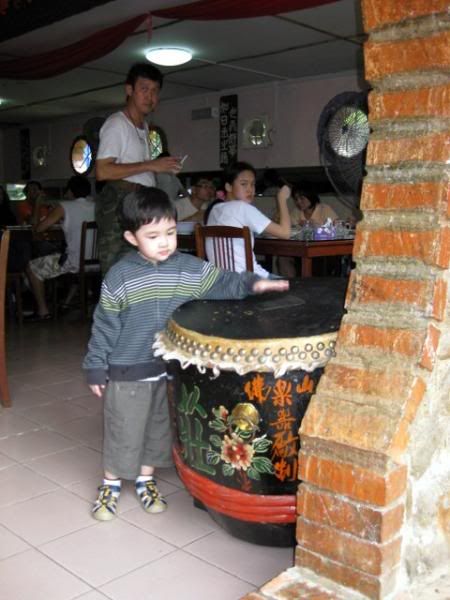 Oh cheesy… a beautiful wawa puffing away……

Hey you… don't look so fierce man… drink up…

Ooooo…. Cannot resist this tasty lamb curry… I poured full curry into white rice and swallowed !!!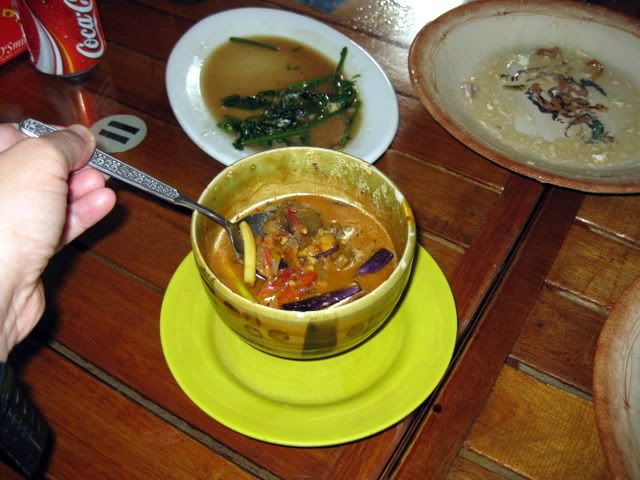 After the great lunch, we walked towards this entrance into the Poring Hot Spring Staions Recreation Area… Here is a map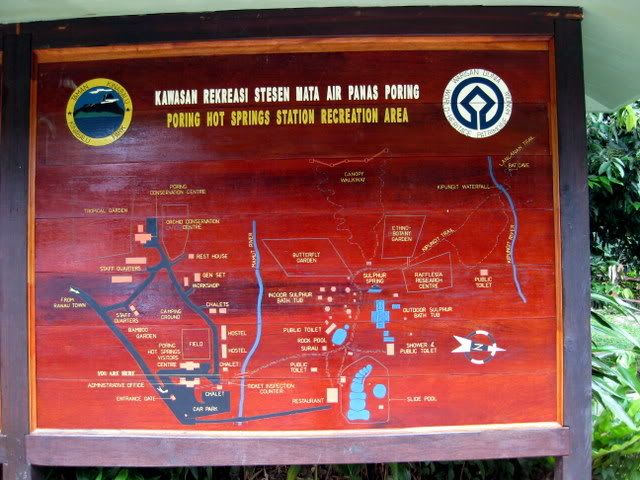 Giant bamboo shoots behind the entrance…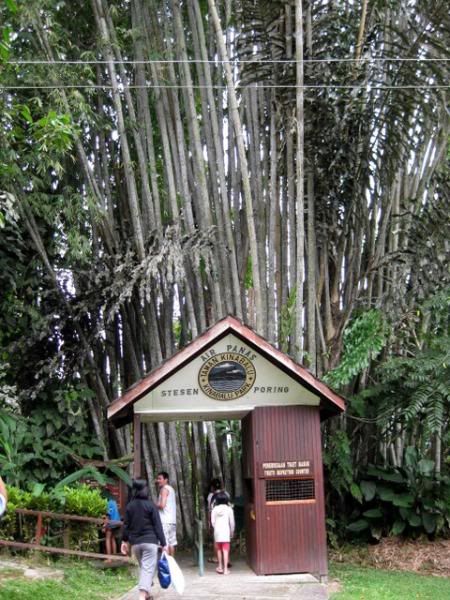 Self explanatory signboard behind the entrance… while the botanical gardens is around 3500m above sea level, this place is about 600m above sea level.
Have to walk through a low hanging bridge before reaching the rock pool.
People can bath in the open. There are cold and hot spring water… 40 to 60 deg C….. I am sure you can't get cooked