Moderators: Moderators, Regional Mappers
Forum rules
1. Be nice to each other and respect the moderators. Post in normal font size, color and weight. Follow
Nettiquette
2. NO abuse, profanity and insults
3. NO debate on political, religious, racial and sexual matters
4. NO pornographic or nudity picture/video
5. NO spamming, cross posting and opening of duplicate topics
6. NO advertisement post or link
7. NO post/link to warez, cracks, serials or illegally obtained copyrighted content
8. Each message posted is owned by and is the opinion of the original poster. Neither mfm nor its owner or moderators are legally responsible for anything posted on the forum.
Valued Contributor
Posts: 2237
Joined: Wed Sep 17, 2008 10:53 am
Location: Penang - Nuvi 300, 205W, 2575RLM, M1200, M1000B/C, Papago N1

Sista.... you're back!.... Life isn't the same without you around to spice things up...

Common Sense Is Not Common.
---
moeyhc wrote::welcome: Sista.... you're back!.... Life isn't the same without you around to spice things up...




it's great to be back in Msia..

sista kissnight
---
Who Am I ?
One Monday morning a mailman is walking the neighborhood on his usual route. As he approaches one of the homes he noticed that both cars were in the driveway.

His wonder was cut short by Bob, the homeowner, coming out with a load of empty beer and liquor bottles.
"Wow Bob, looks like you guys had one hell of a party last night." the mailman comments.

Bob in obvious pain replies, "Actually we had it Saturday night. This is the first I have felt like moving since 4:00 am Sunday morning.
We had about fifteen couples from around the neighborhood over for Christmas Cheer and it got a bit wild. Hell, we got so drunk around midnight that we started playing WHO AM I."

The mailman thinks a moment and says, "How do you play that?"

"Well all the guys go in the bedroom and we come out one at a time with a sheet covering us and only our "privates" showing through a hole in the sheet. Then the women try to guess who it is."

The mailman laughs and says, "Damn, I'm sorry I missed that."

Probably a good thing you did," Bob responds. "Your name came up four or five times."




sista kissnight
---
kissnight wrote:

moeyhc wrote::welcome: Sista.... you're back!.... Life isn't the same without you around to spice things up...


it's great to be back in Msia..

back sista kissnight!!









---
tuah wrote:

kissnight wrote:

moeyhc wrote::welcome: Sista.... you're back!.... Life isn't the same without you around to spice things up...


it's great to be back in Msia..

back sista kissnight!!
thank you, dear..

sista kissnight
---
SMART ARSE ANSWERS
6th Place


It was mealtime during a flight on a British Airways plane:
'Would you like dinner?' the flight attendant asked the man seated in the front row.  
'What are my choices?' the man asked.
'

Yes or no

,' she replied.



5th Place


A flight attendant was stationed at the departure gate to check tickets.
As a man approached, she extended her hand for the ticket and he opened his trench coat and flashed her.
Without blinking an eyelid she said, '

Sir, I need to see your ticket - not your stub.

'



4th Place


A lady was picking through the frozen turkeys at a branch of Sainsbury's but she couldn't find one big enough for her family.
She asked a passing assistant, 'Do these turkeys get any bigger?'
The assistant replied, '

I'm afraid not, they're dead

.'



3rd Place


The policeman got out of his car and approached the boy racer he stopped for speeding.
'I've been waiting for you all day,' the bobby said.
The kid replied, '

Yes, well I got here as fast as I could

.'
When the policeman finally stopped laughing, he sent the kid on his way without a ticket.



2nd Place


A lorry driver was driving along on a country road.
A sign came up that read ' Low Bridge Ahead.'
Before he realised it, the bridge was directly ahead and he got stuck under it.
Cars are backed up for miles.
Finally, a police car comes up.
The policeman got out of his car and walked to the lorry's cabin and said to the driver, 'Got stuck, eh?'
The lorry driver said,

'No, I was delivering this bridge and ran out of petrol

!'



SMART ARSE ANSWER OF THE YEAR


A teacher at a polytechnic college reminded her pupils of tomorrow's final exam.
'Now listen to me, I won't tolerate any excuses for you not being here tomorrow. I might consider a  nuclear attack or a serious personal injury, illness, or a death in your  immediate family, but that's it, no other excuses whatsoever!'
A  smart-arsed guy at the back of the room raised his hand and asked, 'What would happen if I came in tomorrow suffering from complete and utter sexual exhaustion?'
The entire class was reduced to laughter and sniggering.
When silence was restored, the teacher smiled knowingly at the student, shook her head and sweetly said, '

Well, I suppose you'd have to write with your other hand

'.



sista kissnight
---
TARZAN AND JANE
When Jane initially met Tarzan in the jungle, she was attracted to him and, during her questions about his life, she asked him how he had sex.

"Tarzan not know sex," he replied.

Jane explained to him what sex was.

Tarzan said, "Oh ....Tarzan use knot hole in trunk of tree."

Horrified, Jane said, "Tarzan, you have it all wrong, but I will show you how to do it properly."

She took off her clothing, and lay down on the ground.

"Here," she said, pointing to her privates, "you must put it in here."

Tarzan removed his loin cloth, showing Jane his considerable manhood, stepped closer to her, and kicked her in the crotch!

Jane rolled around in agony for what seemed like an eternity.

Eventually, she managed to gasp for air, and screamed, "What did you do that for?!"

Tarzan replied, "Check for squirrel."



sista kissnight
---
Husband and Wife.
WIFE:
I wrote your name on sand it got washed.
I wrote your name in air, it was blown away.
Then I wrote your name on my heart & I got Heart Attack.

HUSBAND:
God saw me hungry, he created pizza.
He saw me thirsty, he created Pepsi.
He saw me in the dark, he created light.
He saw me without problems, he created YOU.

WIFE:
Twinkle twinkle little star
You should know what you are
And once you know what you are
Mental hospital is not so far

HUSBAND:
The rain makes all things beautiful.
The grass and flowers too.
If rain makes all things beautiful
Why doesn't it rain on you?

WIFE:
Roses are red; Violets are blue
Monkeys like u should be kept in a zoo.
Don't feel so angry you will find me there too
Not in cage but outside, laughing at you

WIFE:
Position of a Husband Is just like a Split AC
No matter however Loud he is in the Outdoor
He is designed to remain Silent indoor...

****************************************

"Husband is one who is the head of the family, but his wife is the neck, and whichever way she turns, he goes."

A man in Hell asked Devil:
Can I make a call to my Wife?
After making call he asked how much to pay.
Devil : Nothing, Hell to Hell is Free.

Husband: Do you know the meaning of WIFE?
It means, Without Information, Fighting Everytime!
Wife: No darling, it means - With Idiot For Ever

Wife: I wish I was a newspaper,
So I'd be in your hands all day.
Husband: I too wish that you were a newspaper,
So I could have a new one every day.

Doctor: Your husband needs rest and peace. Here are some sleeping Pills.
Wife: When must I give them to him?
Doctor: They are for you.

Wife: What will you give me if I climb the great Mount Everest ?
Husband: A lovely Push...!





sista kissnight
---
Do u know why Men die younger than Women ???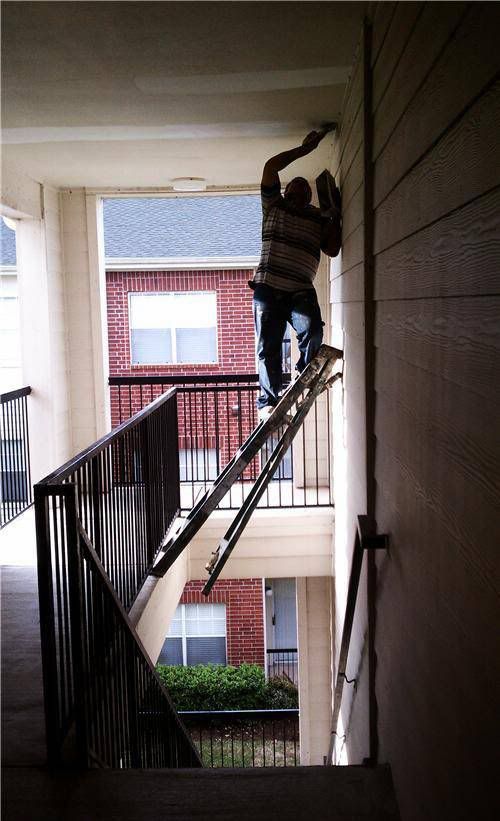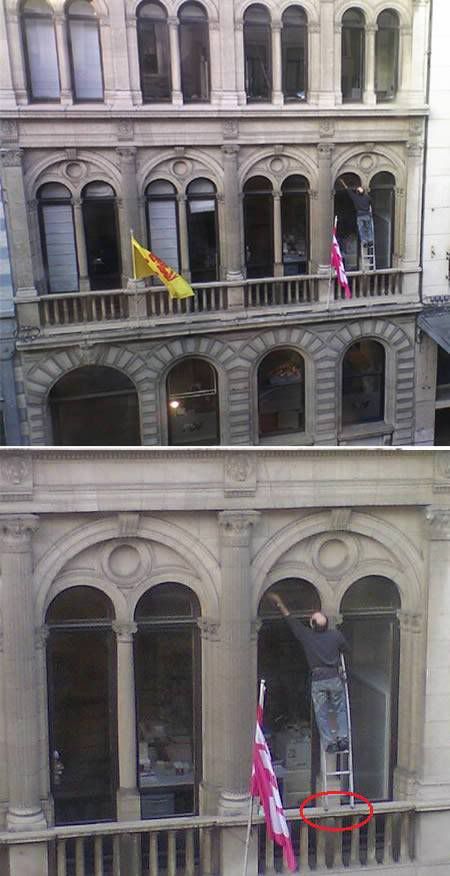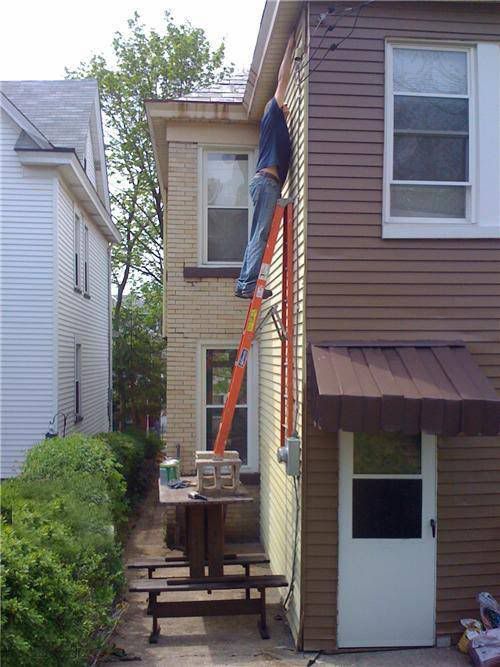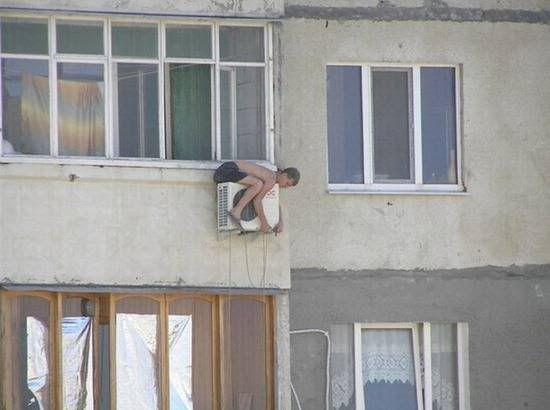 sista kissnight
---
Two Women were chatting in the house:
Woman 1: I had sex last night, did you?

Woman 2: Yes.

Woman 1: Was it good?

Woman 2: No, it was a disaster... My husband came home, ate his dinner in three minutes, got on top of me, finished having sex in five minutes, rolled over and fell asleep in two minutes. How was yours?

Woman 1: Oh it was amazing! My husband came home and took me out to a romantic dinner. After dinner we walked for an hour. When we came home he lit the candles around the house and we had an hour of foreplay. We then had an hour long session of fantastic sex and afterwards talked for an hour. It was like a fairytale!
At the same time, their husbands were talking at work.
Husband 1: You wanted sex last night, how was it?

Husband 2: Great. I came home, dinner was on the table, I ate, screwed my wife and fell asleep. It was great! What about you?

Husband 1: It was horrible. I came home, there's no dinner because they cut the electricity because I hadn't paid the bill; so I had to take my wife out to dinner which was so expensive that I didn't have money left for a cab. We had to walk home which took an hour - and when we got home remember there was no electricity so I had to light candles all over the house! I was so angry that I couldn't get it up for an hour and then I couldn't come for another hour.
After I finally did, I was so aggravated that I couldn't fall asleep and my wife was jabbering away for another damn hour.



sista kissnight
---
---
Who is online
Users browsing this forum: No registered users and 6 guests